GANG TATTOO REMOVAL
So, you've got a gang tattoo you don't like? Well, you've come to the right place. There's lots to learn, but here's what you really need to know…
GANG TATTOO REMOVAL WITH #1 LASER TECHNOLOGY
We all make mistakes, and unfortunately, some of them leave permanent marks on us. Joining a gang is one of those. Putting that life behind you and reinventing yourself as the person you want to be is difficult, and it's even harder with a tattoo that marks you out. A gang tattoo can prevent you from getting jobs and the respect of other people, frequently resulting in judgement and anger from others. Read More
If you've turned your life around and want to get rid of that last reminder, Ink Anxiety is here for you. We will help you out without passing judgement and asking invasive questions. We understand the temptation of going to the first, cheapest laser tattoo removal shop to get rid of your tattoo as soon as possible, but with procedures like this, you should always go with reliable, qualified professionals with the proper equipment. Choose Ink Anxiety for gang tattoo removal to ensure a process that is as undamaging and clean as possible.
Complete Removal of Gang Tattoos
In almost all cases, we can achieve complete removal of a tattoo. There is currently no technology which guarantees the removal of white or yellow ink, but with our advanced technology, we can completely remove all other colours, even the most stubborn ones. Depending on the tattoo age, location, colour, and type of ink, as well as your general health, you'll likely need to go through multiple sessions. For amateur tattoos, this might be 1-3 sessions, while professionally done tattoos take on average 5-10 sessions to completely remove. Faster options also include fading a tattoo so that it can more easily be covered up with a new design. The technology we utilise and the expertise we have also greatly minimises the risk of scarring, so that it's likely we can get rid of your tattoo to the extent that no one will be able to tell it used to be there.
Reduced Risk with Ink Anxiety
You might have heard horror stories about laser tattoo removal in the past. The procedure is generally safe, but without the proper training, procedures and equipment, nasty injuries can occur. Infections, burns and scarring are common problems for those who have received laser tattoo removal from inexperienced staff or inadequate technology. With Ink Anxiety, this isn't something you have to worry about. We utilise some of the best laser technology for tattoo removal in Melbourne in the form of the Quanta Q-Plus EVO. This machine achieves the same results as others without putting your skin through the same high exposure, which results in scarring. This is the safest way to remove tattoos, and we're well aware of the importance of proper procedure and careful removal of tattoos. With us, you won't take any unnecessary risks.
Book Your Gang Tattoo Removal Consultation Today
All new patients at Ink Anxiety start out with a consultation where we can discuss prices and the number of sessions which are likely to be required, as well as go over all the necessary details and establish that you're a suitable candidate for laser gang tattoo removal. Your consultation comes with absolutely no obligation to go through with your treatment, so it can be booked even if you haven't decided yet and just want some more information before you make a decision. Book your consultation on our website and take the first step towards a life without gang tattoos. Read Less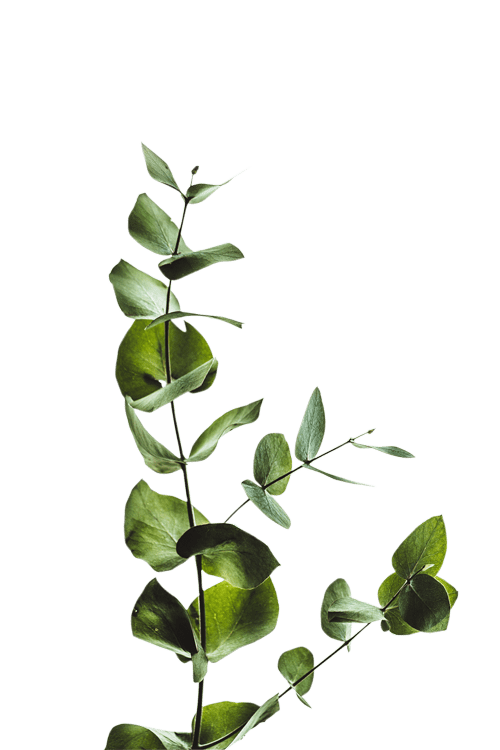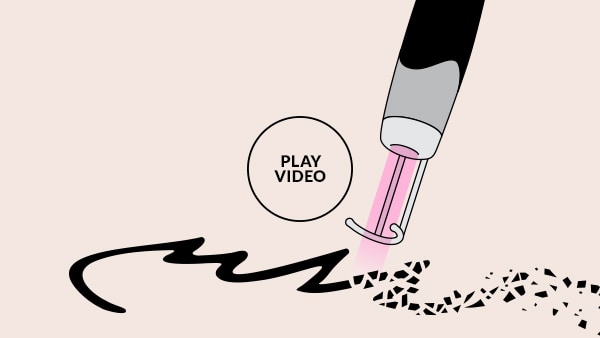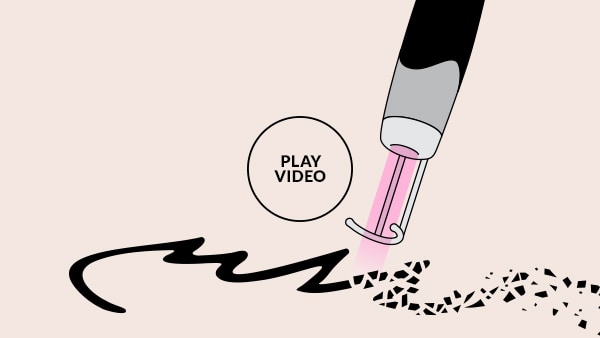 HOW DOES TATTOO REMOVAL WORK?
Laser tattoo removal works by shattering the tattoo pigment into smaller fragments which are then dispersed naturally via your immune system. All of our laser treatments are performed using the Q-Plus EVO by Quanta System.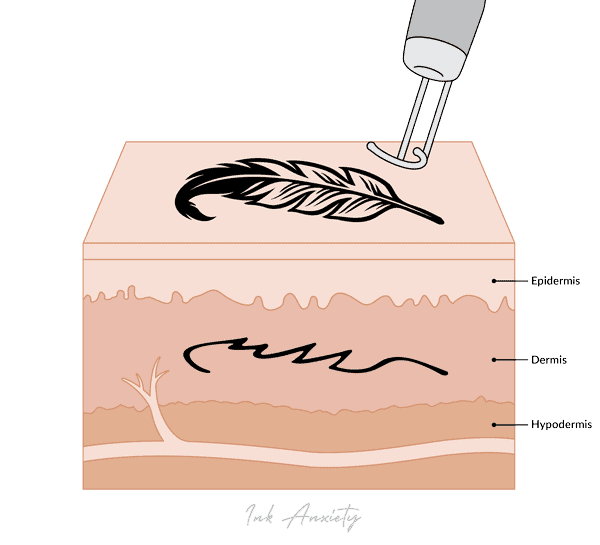 Laser Tattoo Removal is the safest and most effective way of removing unwanted tattoo pigment. The treatment area is cooled and the handpiece is applied directly to the skin.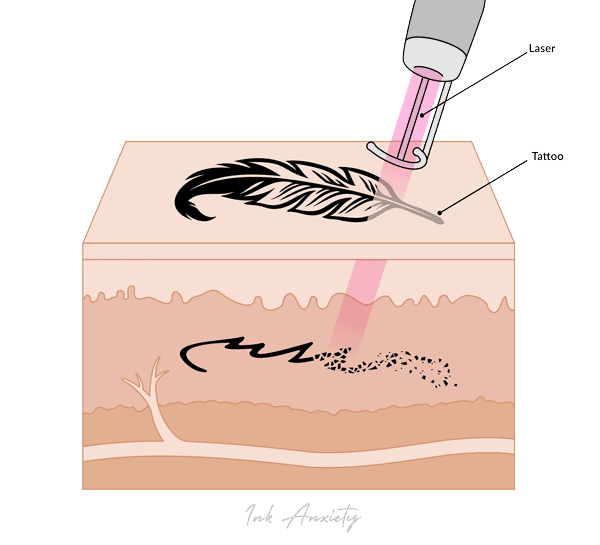 A concentrated beam of laser light penetrates through the epidermis to the dermis, targeting only the tattoo pigment, leaving the surrounding skin unharmed. The pigment is shattered into smaller fragments.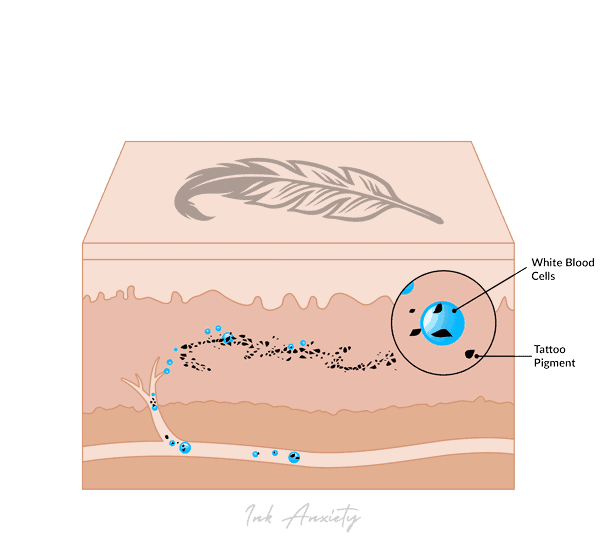 Over the coming weeks, your lymphatic system goes to work. White blood cells carry the broken down fragments out of the body via the lymphatic channel. The skin begins to heal.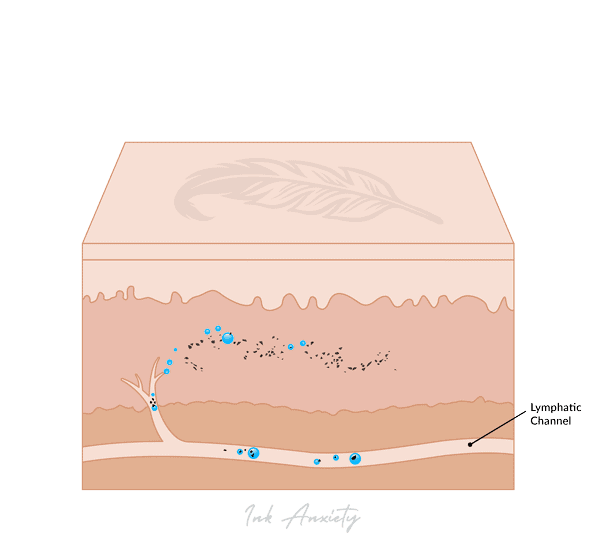 With each subsequent treatment, more tattoo pigment is broken down and then dispersed. Over time, following a series of treatments, your unwanted tattoo is removed without scarring.
WHAT NEXT?
We know that laser treatment can be overwhelming. We've been there, which is why we strive to make things as simple and worry-free as possible. The hardest part is taking that initial step.
"One thing I can promise is that once you take action, you will instantly feel better about your skin. Just knowing that you've taken the first step is an instant weight lifted." – Erin, Ink Anxiety.
If you'd like to learn more, please read our FAQs or schedule an obligation free consultation.