TATTOO REMOVAL CLINIC in NORTHERN SUBURBS MELBOURNE
So, you've got a rap tattoo you don't like? Well, you've come to the right place. There's lots to learn, but here's what you really need to know…
Ink Anxiety Is Bringing The Best Tattoo Removal Care To Northern Melbourne
Before Ink Anxiety was founded, the closest tattoo removal clinic around northern suburbs of Melbourne was in the CBD. With increasing numbers of people looking for "tattoo removal near me", we set up shop to give our clients a fresh start, without risking burns, infections, skin discolouration, or scars. Read More
Our Quanta Q Plus EVO laser system has been thoroughly tested and serviced to make sure it's safe and effective. It can treat all ink colours, though red and black are easier for a laser to remove than yellow or white. Even if the laser can't remove all the yellow or white ink from your tattoo, it can reduce it cleanly enough for that area to be retattooed.
At Ink Anxiety, our professional staff are certified laser safety clinicians. They've got years of experience and a passion for helping their clients achieve the results they want. Our team knows that the best way to treat your tattoo is to keep it beneath the 694mm wavelength laser in six nanosecond bursts. This way we can balance efficient laser tattoo removal with keeping your skin as undamaged as possible. While we're treating your tattoo we use the Zimmer Cryo 6 Air Cooling System. This reduces the pain from the laser until the treatment is no more uncomfortable than getting a tattoo.
Look No Further Than The Northern Suburbs of Melbourne For Laser Tattoo Removal
Laser treatment removes your tattoo by breaking up the ink so that it's absorbed into your skin. The ink doesn't stay in your body – it's stored by your lymphatic system and it's gradually excreted away over the course of several weeks. If you have any questions about this process you can click on the 'technology' tab on our website or send an email to hello@inkanxiety.com.au.
To give your skin time to recover from each treatment, we must spread out the removal process across several sessions, and we charge per session. If your tattoo was professionally inked, it will take longer to remove than an amateur tattoo. If it was inked more than 3 years ago it will also take longer, or if it's bigger than 30 square centimetres. The ink type, location, and depth also affect the length of the removal process. We're flexible when it comes to payment options. At your first consultation we'll examine your tattoo, estimate the number of sessions, and give you a price per session.
Personalised Treatment Plans
We understand that there cannot be a 'one size fits all' approach to tattoo removal so we cater to each of our customers individually. In your initial consultation, we assess the ink that you would like removed to understand the size, location and depth before creating a personalised treatment plan that best meets your goals. Whether you would like a full removal or simply to fade your existing tattoo for a cover-up, we have you covered.
Ink Anxiety's Northern Suburbs Tattoo Removal Clinic Cares For Your Skin Health
Our tattoo removal clinic in Northern Suburbs Melbourne provides clients with a relaxed and welcoming environment where they can feel at ease. We look after your skin at each stage of the removal process. Regardless of the size of your tattoo or whatever your reason for removing it, we're not here to judge and we're here to help. We want you to feel good in your skin, without having to hide any part of it. At Ink Anxiety, you're in safe hands. Prioritise your health by choosing the most professional clinic for your tattoo removal. Read Less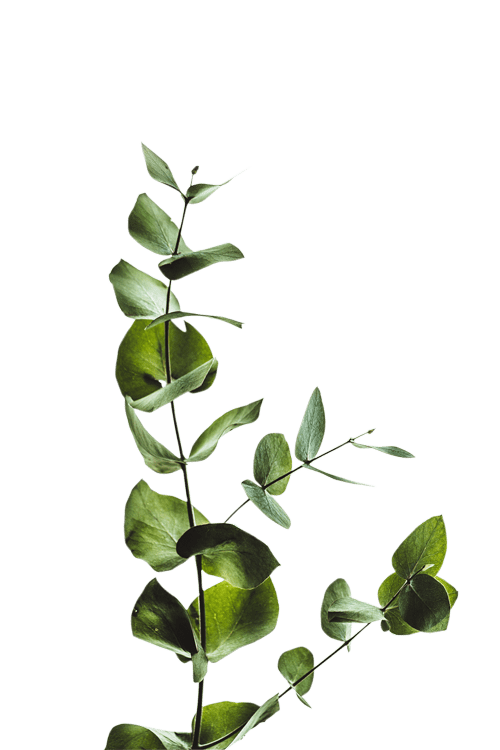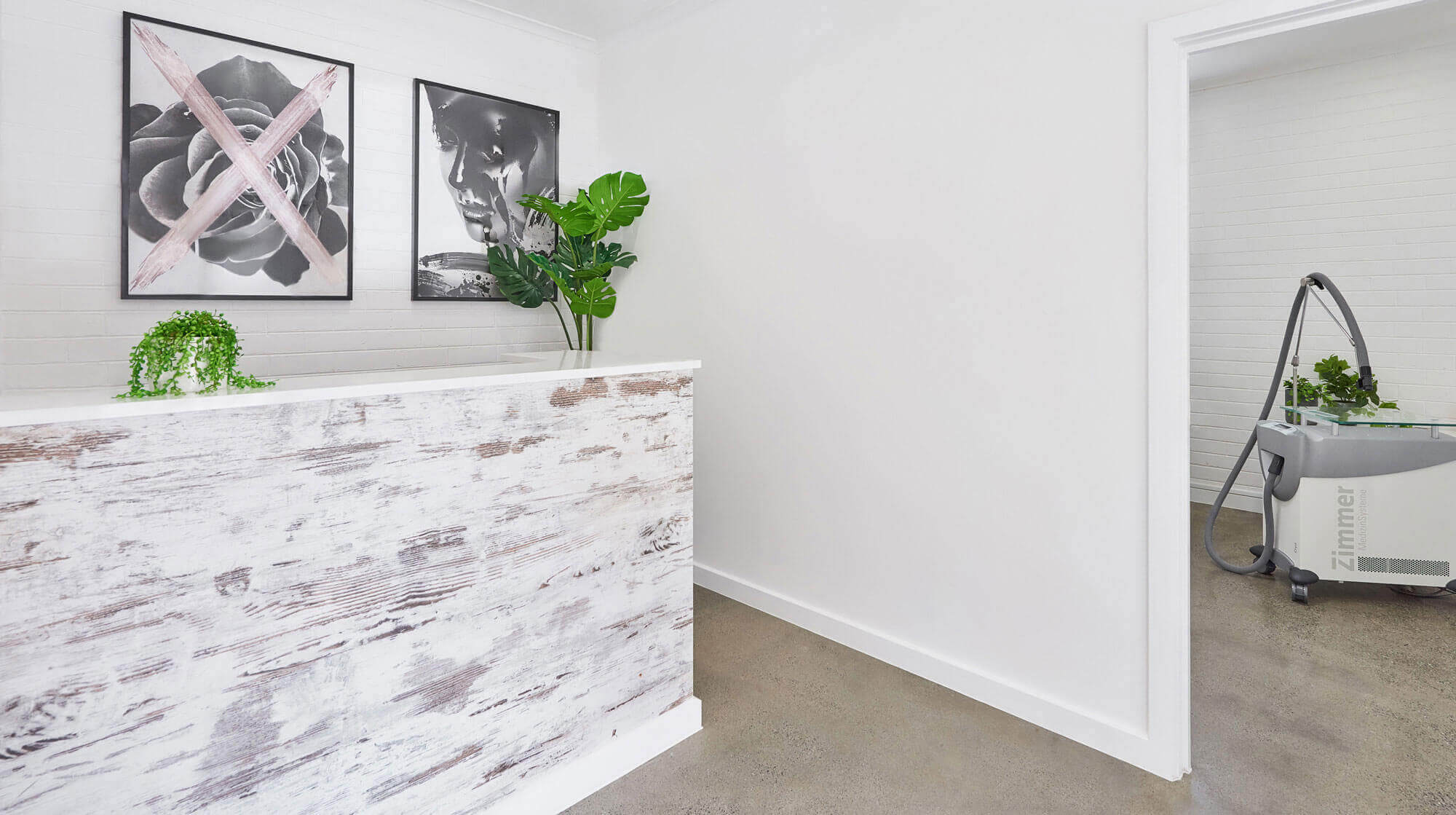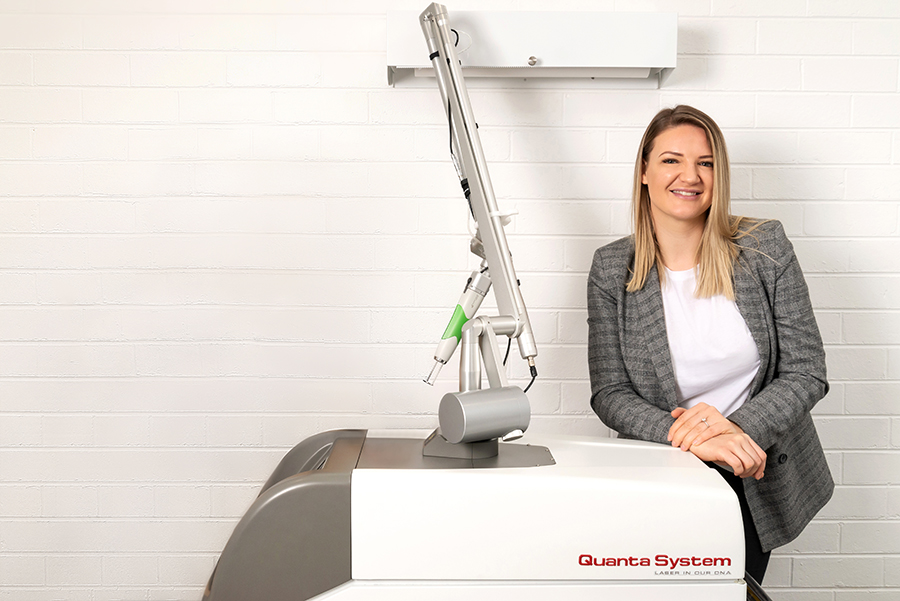 HOW DOES TATTOO REMOVAL WORK?
Laser tattoo removal works by shattering the tattoo pigment into smaller fragments which are then dispersed naturally via your immune system. All of our laser treatments are performed using the Q-Plus EVO by Quanta System.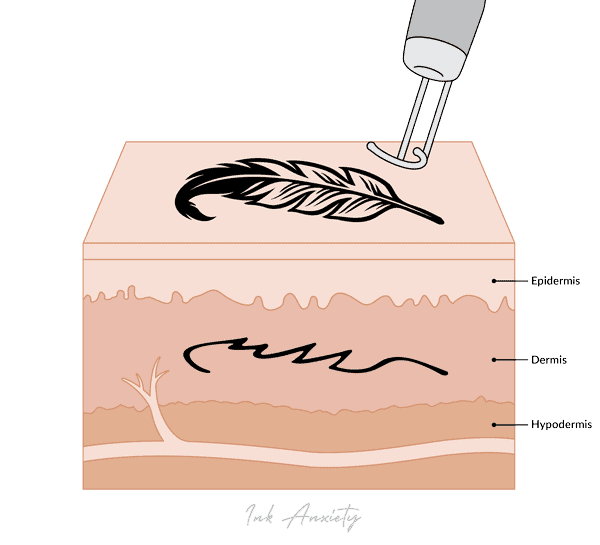 Laser Tattoo Removal is the safest and most effective way of removing unwanted tattoo pigment. The treatment area is cooled and the handpiece is applied directly to the skin.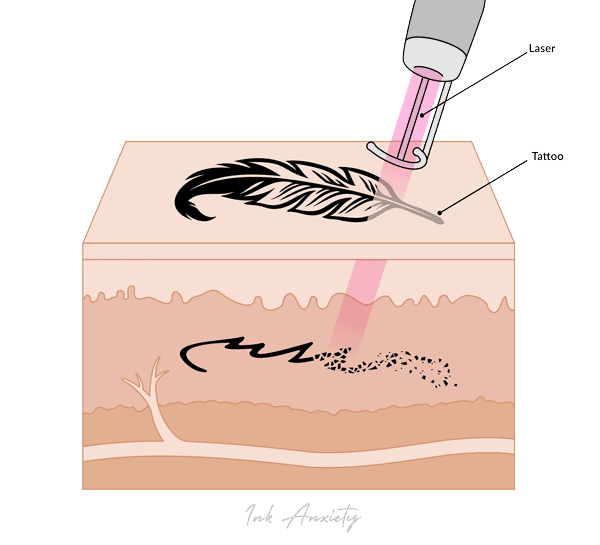 A concentrated beam of laser light penetrates through the epidermis to the dermis, targeting only the tattoo pigment, leaving the surrounding skin unharmed. The pigment is shattered into smaller fragments.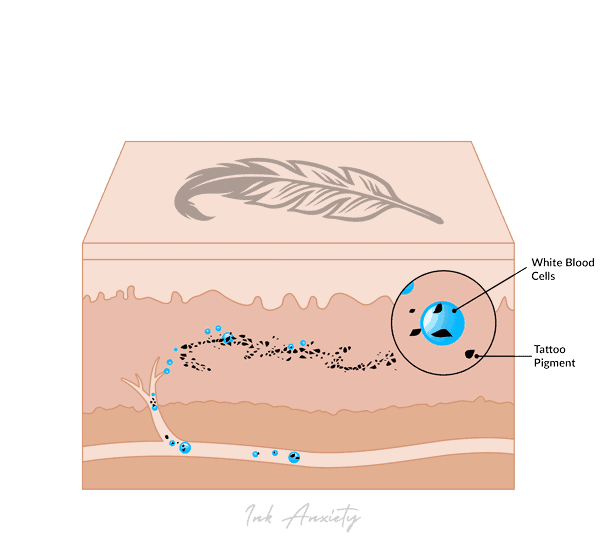 Over the coming weeks, your lymphatic system goes to work. White blood cells carry the broken down fragments out of the body via the lymphatic channel. The skin begins to heal.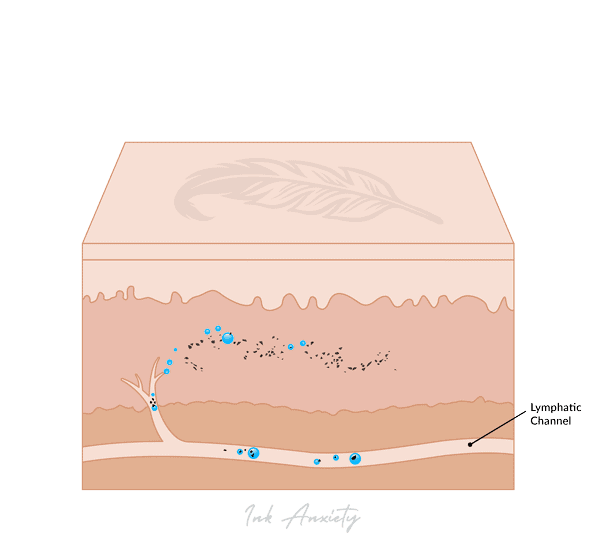 With each subsequent treatment, more tattoo pigment is broken down and then dispersed. Over time, following a series of treatments, your unwanted tattoo is removed without scarring.
WHAT NEXT?
We know that laser treatment can be overwhelming. We've been there, which is why we strive to make things as simple and worry-free as possible. The hardest part is taking that initial step.
"One thing I can promise is that once you take action, you will instantly feel better about your skin. Just knowing that you've taken the first step is an instant weight lifted." – Erin, Ink Anxiety.
If you'd like to learn more, please read our FAQs or schedule an obligation free consultation.