TATTOO REMOVAL CLINIC NEAR PRESTON
So, you've got a rap tattoo you don't like? Well, you've come to the right place. There's lots to learn, but here's what you really need to know…
LOOKING FOR LASER TATTOO REMOVAL IN PRESTON?
Do you look at your tattoo and dream of life without it? Perhaps it is looking old and faded, the work was unprofessional, or you don't want a constant reminder of the past? Whatever your reasons for inquiring about laser tattoo removal in Preston, you have come to the right place. Welcome to Ink Anxiety, one of Victoria's leading removal clinics. Read More
Using top of the range lasers, our expert staff are able to remove even the most stubborn blue and green inks with ease. Rest assured that your tattoo is no match for our equipment. Visit our tattoo removal clinic with confidence, safe in the knowledge that the appearance of your unwanted tattoo will be reduced in no time.
Removing Tattoos for a Wide Range of Customers
We understand that our customers have a diverse range of reasons for wanting to get a tattoo removed and we provide a safe space that is free from judgement. We care about your happiness and satisfaction so we work to achieve this without questioning your reasoning.
If your tattoo is:
– Old and faded
– Causing you embarrassment
– In an inconvenient location
– Unprofessional
– A reminder of the past
– Not socially acceptable
Then we want to hear from you. Our equipment, expertise and experience ensure a professional service each and every time.
Personalised Treatment Plans for All
Tattoos are unique to each individual, so it is essential for us to treat tattoo removal as the same. As a result of this, we don't adopt a 'one size fits all approach'. All of our customers are treated individually for their personal needs.
Booking you an initial consultation, we ascertain the size and colour of your tattoo as well as the depth of the ink and positioning on the body. It is from this information that we then create a personalised treatment plan that caters to your exact goals. Whether you are looking to simply fade a tattoo ready for a cover-up or want to remove it entirely is taken into consideration. In your treatment plan, we outline how many sessions you will need to achieve optimum results. For some faded amateur tattoos, you will need as little as three sessions!
Laser Removal is the Most Effective Way to Get Rid of Unwanted Tattoos
Scientifically proven, using laser technology is the safest, most effective way to reduce the appearance of unwanted tattoos. A non-invasive treatment, lasers target only the tattooed area without harming the surrounding skin.
When you choose Ink Anxiety, you also benefit from our fractional resurfacing technology which is used alongside to minimise scarring and speed up the healing process.
For Quality Tattoo Removal in Preston, Choose Ink Anxiety!
There has never been a better time to get rid of your unwanted tattoo. In our experience, any nerves are turned into relief after an initial consultation and first treatment session. Get in touch with our friendly team today to discuss your requirements and book your consultation. A much loved and much-trusted tattoo removal clinic in Preston, few compare to us. Read Less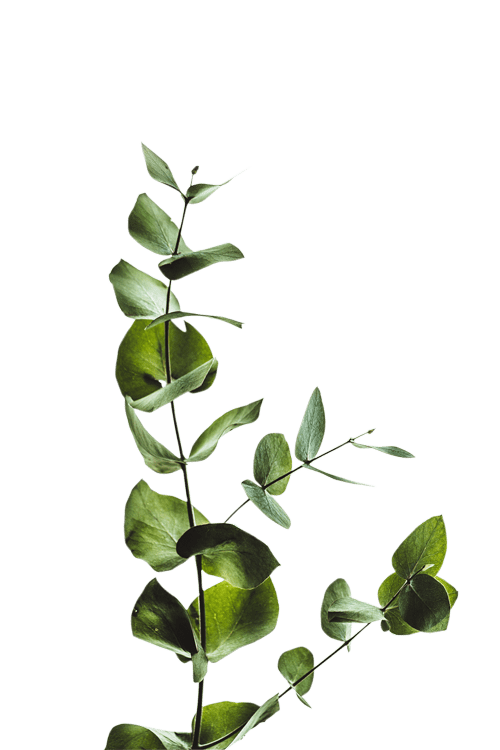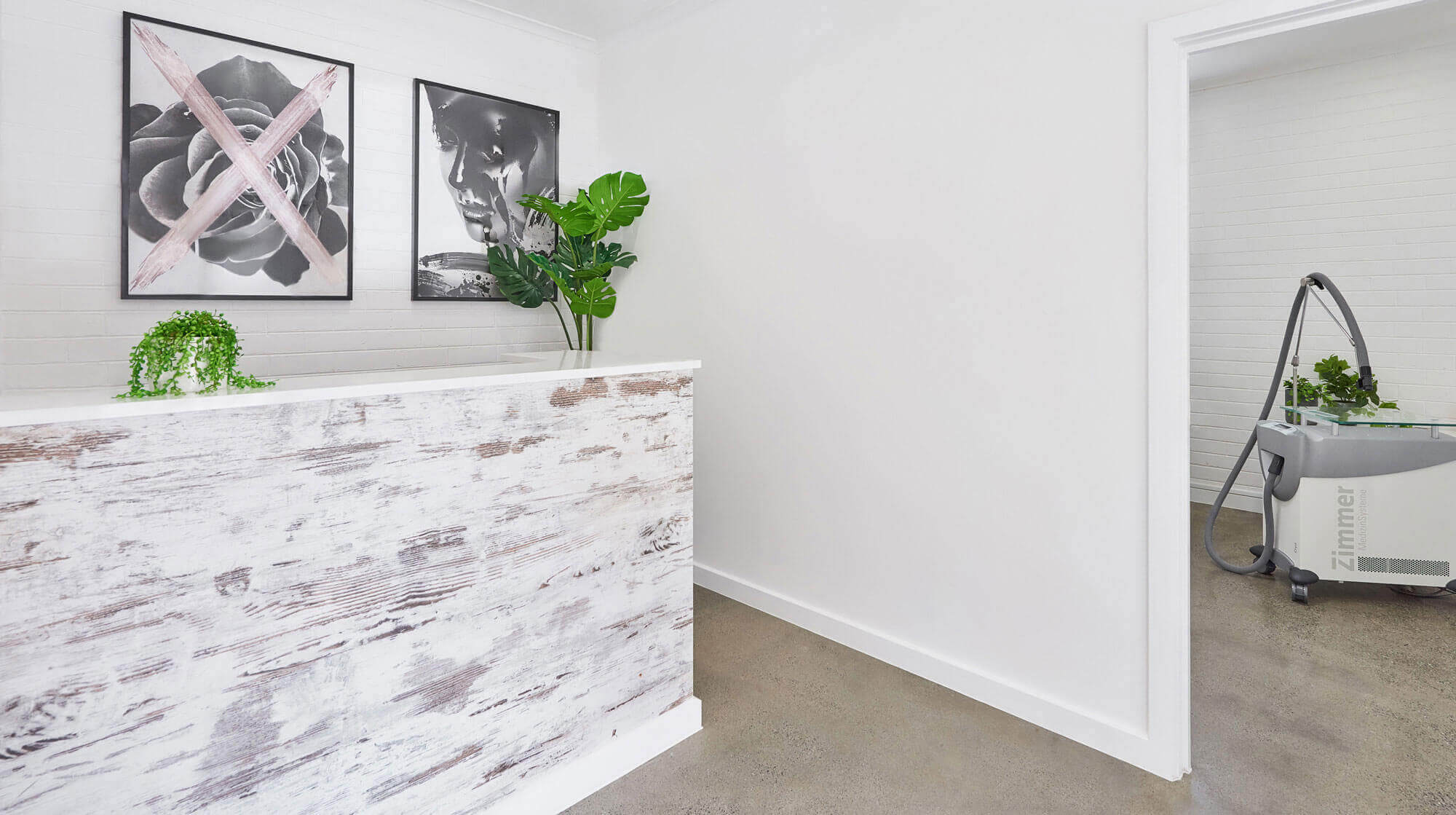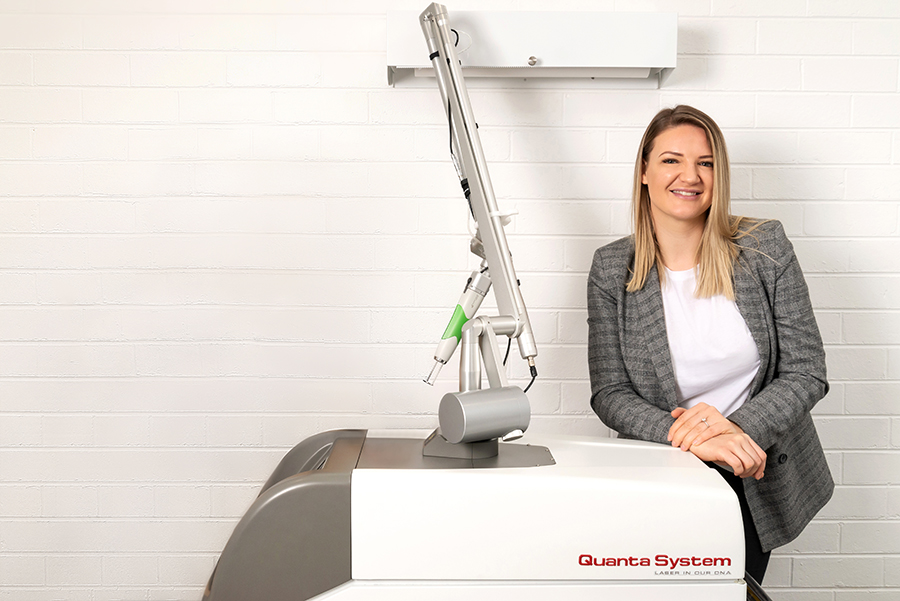 HOW DOES TATTOO REMOVAL WORK?
Laser tattoo removal works by shattering the tattoo pigment into smaller fragments which are then dispersed naturally via your immune system. All of our laser treatments are performed using the Q-Plus EVO by Quanta System.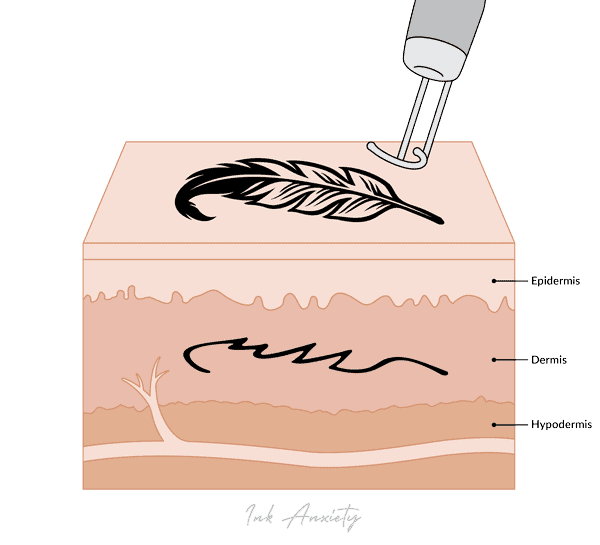 Laser Tattoo Removal is the safest and most effective way of removing unwanted tattoo pigment. The treatment area is cooled and the handpiece is applied directly to the skin.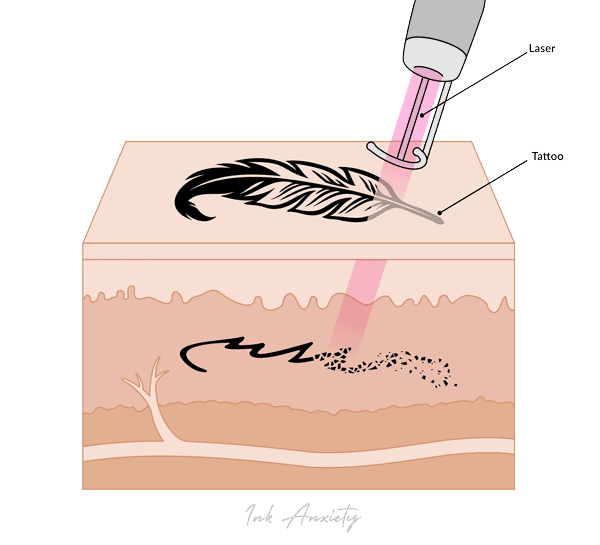 A concentrated beam of laser light penetrates through the epidermis to the dermis, targeting only the tattoo pigment, leaving the surrounding skin unharmed. The pigment is shattered into smaller fragments.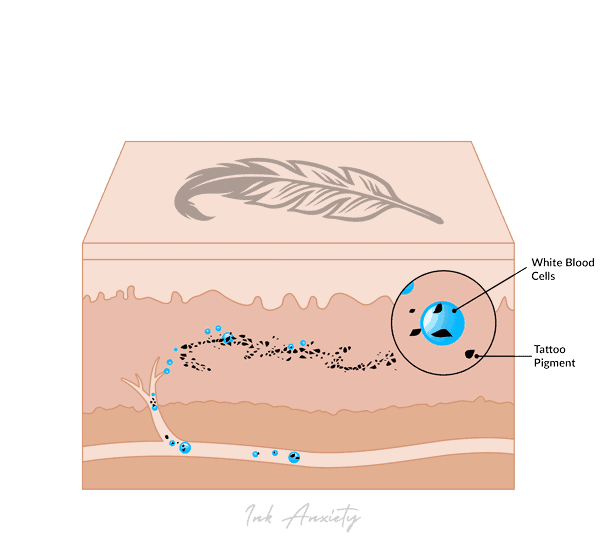 Over the coming weeks, your lymphatic system goes to work. White blood cells carry the broken down fragments out of the body via the lymphatic channel. The skin begins to heal.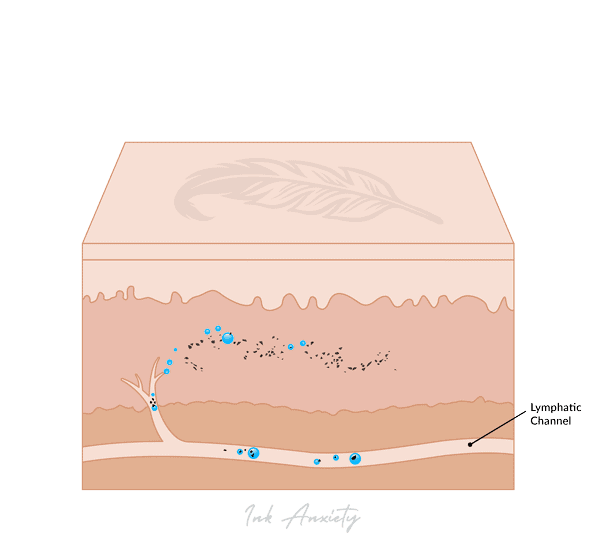 With each subsequent treatment, more tattoo pigment is broken down and then dispersed. Over time, following a series of treatments, your unwanted tattoo is removed without scarring.
WHAT NEXT?
We know that laser treatment can be overwhelming. We've been there, which is why we strive to make things as simple and worry-free as possible. The hardest part is taking that initial step.
"One thing I can promise is that once you take action, you will instantly feel better about your skin. Just knowing that you've taken the first step is an instant weight lifted." – Erin, Ink Anxiety.
If you'd like to learn more, please read our FAQs or schedule an obligation free consultation.