COSMETIC TATTOO REMOVAL
So, you've got a tattoo you don't like? Well, you've come to the right place. There's lots to learn, but here's what you really need to know…
COSMETIC TATTOO REMOVAL WITH #1 LASER TECHNOLOGY
Cosmetic tattoos are becoming an increasingly popular way of changing your appearance. But sometimes we regret these procedures, or they go wrong, or we just feel like they last way too long and we're ready for change sooner than the cosmetic tattoo fades. Laser cosmetic tattoo removal is always an option, and one of the safest and most reliable places to have it done is Ink Anxiety. Read More
We're based in the Melbourne suburb of Rosanna, and open 6 days per week. After being in the business since 2017 and finding one of the industry's best lasers, Ink Anxiety has become a favourite for the removal of all kinds of tattoos. This includes cosmetic tattoos. If you're unhappy with your semi-permanent eyebrows, book a consultation with the best tattoo removal in Melbourne and we can help you out.
What is Cosmetic Tattoo Removal?
Cosmetic tattoos are semi-permanent beauty procedures that utilise the same technique as traditional tattoos. Specialised pigment is tattooed into the upper layers of the skin, most commonly in the form of filling in eyebrows, tattooing on eyeliner, enhancing lips or camouflaging hair loss and receding hairlines. Cosmetic tattoos fade out by themselves, usually in 12 to 24 months. Sometimes, this wait is too long. You might be unhappy with the job your tattoo artist did, or you might have changed your mind. There are tattoo removal treatment solutions that can be used at home, such as creams or dermabrasion machines. However, these are not very effective, and can easily result in irritation, pain, burning, swelling, itching, discolouration, infection and permanent scarring. When it comes to your face, these are not issues you want to deal with.
Laser cosmetic tattoo removal is the most effective way of removing all tattoos, including cosmetic ones. The laser penetrates the skin and breaks down the tattoo pigment into smaller particles which are disposed of by your immune system while leaving the surrounding skin untouched. This is most often done over several sessions, but if you're keen to get rid of your cosmetic tattoos without risk of infection, injury and scarring, it's well worth the wait.
Booking Your Laser Cosmetic Tattoo Removal With Ink Anxiety
Even laser tattoo removal is not without its risks, so it's extremely important that you choose a trustworthy clinic and a specialist dark tattoo removal expert to do the job. Ink Anxiety is one of the most reputable providers of cosmetic tattoo removal around Melbourne, and we're always here to help you out.
We're one of few Australian clinics that has the industry's best laser at our disposal, making all tattoo removal extremely safe and effective and less taxing on your skin
We also utilise technology that prevents swelling and reduces the risk of scarring, allowing us to achieve complete removal of most tattoos without leaving any scars
Our staff is trained and fully qualified, and we're ready to take on any challenge and provide excellent service
Since we're based outside of the busy Melbourne CBD area where most other clinics reside, we're an easily accessible location with plenty of available parking
We guarantee the results you desire at an affordable price, so instead of wasting your time and money on a clinic that won't be able to achieve the results you want, come to Ink Anxiety
Book your consultation through our website to find out more about how you can have your cosmetic tattoo removed. Read Less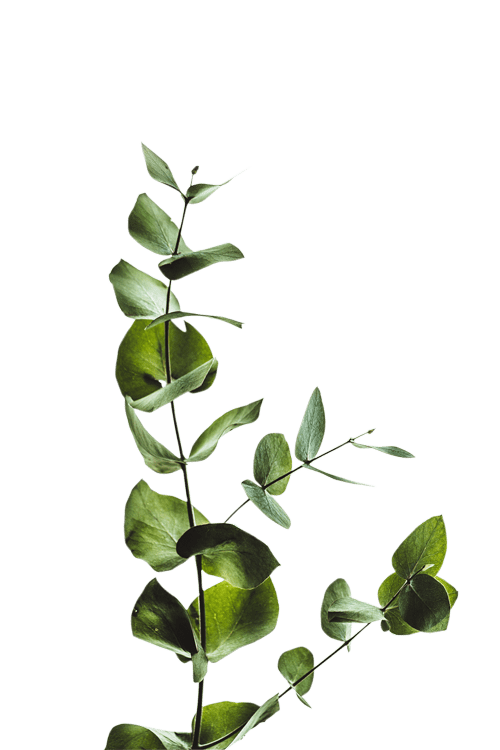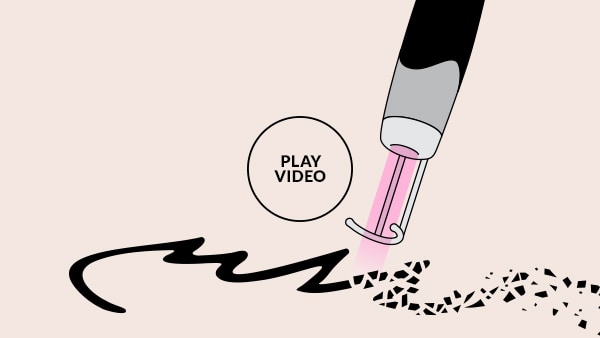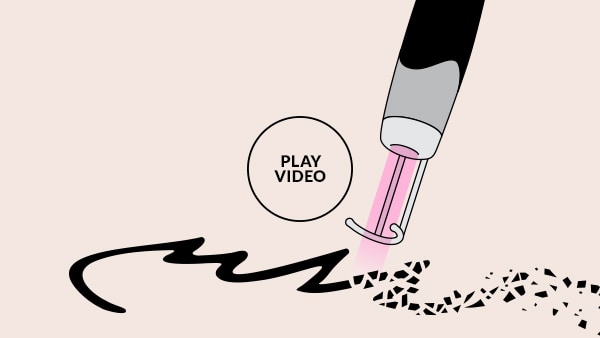 HOW DOES TATTOO REMOVAL WORK?
Laser tattoo removal works by shattering the tattoo pigment into smaller fragments which are then dispersed naturally via your immune system. All of our laser treatments are performed using the Q-Plus EVO by Quanta System.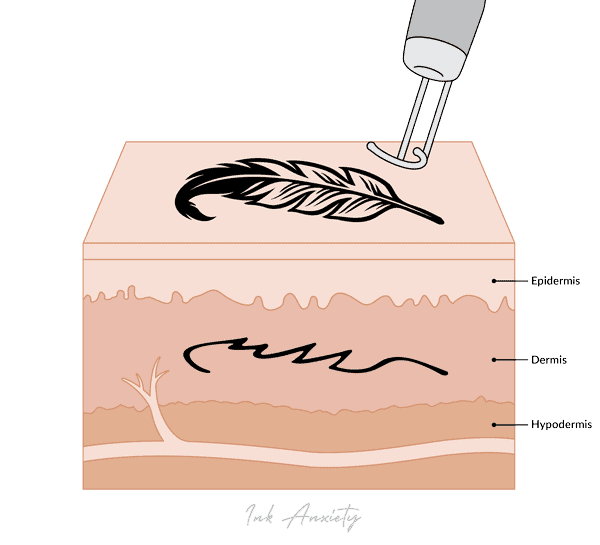 Laser Tattoo Removal is the safest and most effective way of removing unwanted tattoo pigment. The treatment area is cooled and the handpiece is applied directly to the skin.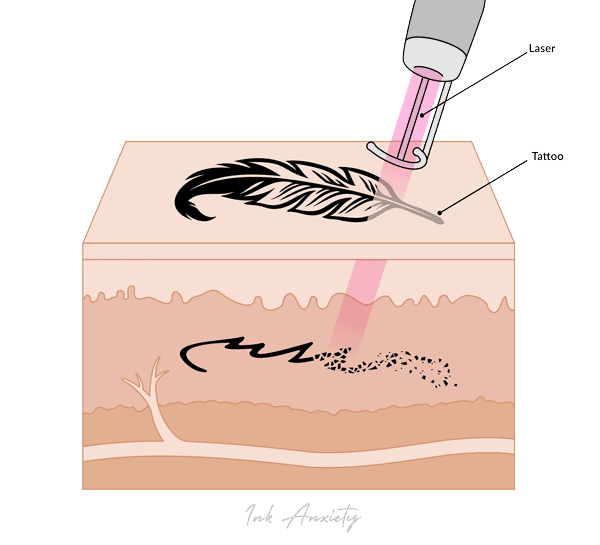 A concentrated beam of laser light penetrates through the epidermis to the dermis, targeting only the tattoo pigment, leaving the surrounding skin unharmed. The pigment is shattered into smaller fragments.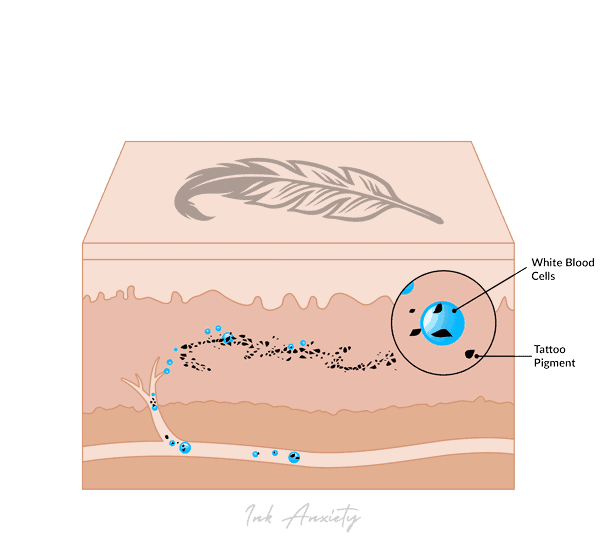 Over the coming weeks, your lymphatic system goes to work. White blood cells carry the broken down fragments out of the body via the lymphatic channel. The skin begins to heal.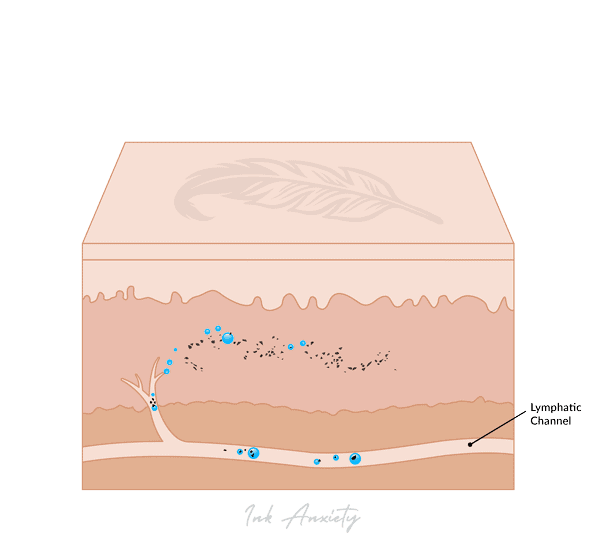 With each subsequent treatment, more tattoo pigment is broken down and then dispersed. Over time, following a series of treatments, your unwanted tattoo is removed without scarring.
WHAT NEXT?
We know that laser treatment can be overwhelming. We've been there, which is why we strive to make things as simple and worry-free as possible. The hardest part is taking that initial step.
"One thing I can promise is that once you take action, you will instantly feel better about your skin. Just knowing that you've taken the first step is an instant weight lifted." – Erin, Ink Anxiety.
If you'd like to learn more, please read our FAQs or schedule an obligation free consultation.