EYEBROW TATTOO REMOVAL
So, you've got a tattoo you don't like? Well, you've come to the right place. There's lots to learn, but here's what you really need to know…
EYEBROW TATTOO REMOVAL WITH #1 LASER TECHNOLOGY
Eyebrows are an expressive and distinct feature of our faces. It's no wonder it's becoming increasingly popular to use eyebrow tattooing to create a new shape, accentuate your brows, or fill them in so that they look nice and full without having to put on makeup every day. Eyebrow tattoos are temporary, but sometimes we want to get rid of them faster than they will naturally fade away. It usually takes up to 24 months or more, after all. And if you're unhappy with the shape or colour of your brows or if you've just changed your mind and want to go back to your natural brows, laser eyebrow tattoo removal is always an option. Read More
And just like with removal of regular tattoos, laser removal is the safest and most effective way to do it. At Ink Anxiety, we're experts at laser tattoo removal in Melbourne, and we can take care of your eyebrows.
Laser Removal for an Eyebrow Tattoo For Best Results
Many brands sell products for at-home use which they claim can help you remove any cosmetic tattoos on your face. While they might sometimes work, they're usually not very effective, and many times they can come with serious risks. Salabrasion, dermabrasion and removal creams are uncomfortable and painful. They leave you at high risk of injury, burns, scarring, and infection, as well as minor issues like scabbing, itching, swelling and discolouration. With your eyebrows being so prominent and visible on your face, these aren't things you want to happen to them. These issues can be long-term and even permanent. Instead of risking it, choose professional laser removal for your brow tattoo removal.
The Precision of Laser Eyebrow Tattoo Removal
Laser is the safest and most effective way of removing tattoos, including cosmetic ones. They're also perfectly fine to use on such a sensitive part of your body as the face. During a laser removal session, your tattoo removal expert uses a handheld device, and the laser penetrates the skin, breaking the tattoo ink up into smaller particles that are carried away by your lymphatic system. They leave the body permanently, and the rest of your skin is left untouched by the laser. This process happens over a few weeks after a session, during which your tattoo lightens, and at least six weeks after your latest session, you'll come back for another one. Cosmetic eyebrow tattoos generally take between 3-5 sessions for complete removal.
Choose Ink Anxiety for the Safest Laser Eyebrow Tattoo Removal
All lasers are not made equal, which is why the team at Ink Anxiety spent a long time comparing different products and their results to ensure that we purchased the best of the best for our clients. We found this in the Q-Plus EVO by Quanta System. This is the laser against which all others are measured, and it allows effective and scar-free removal of all tattoo colours. The results achieved with the Quanta Q-Plus EVO are unrivalled by other companies, and we're one of a lucky few clinics in Australia to offer this technology to the market. For safe, reliable results with no scarring or permanent marks, choose Ink Anxiety for your eyebrow tattoo removal. Book your consultation on our website to learn more. Read Less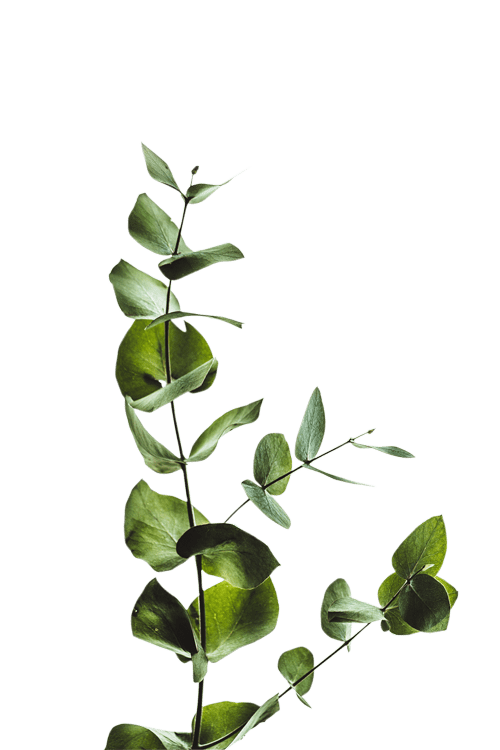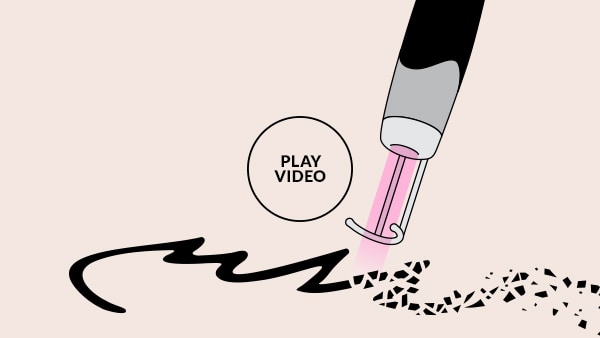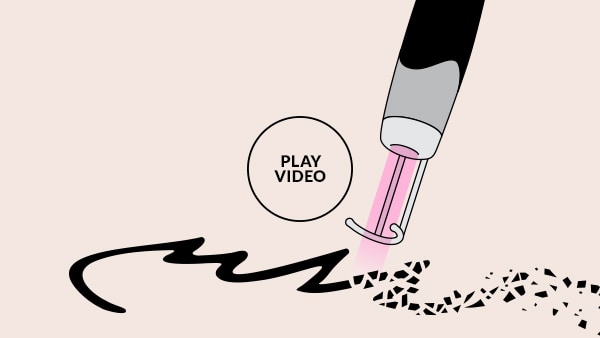 HOW DOES TATTOO REMOVAL WORK?
Laser tattoo removal works by shattering the tattoo pigment into smaller fragments which are then dispersed naturally via your immune system. All of our laser treatments are performed using the Q-Plus EVO by Quanta System.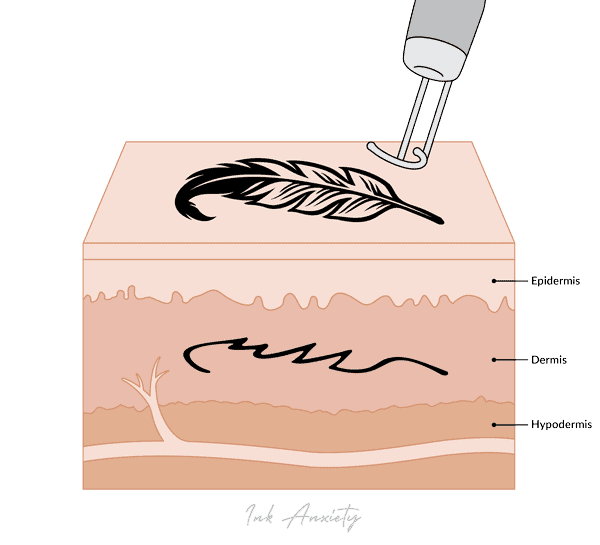 Laser Tattoo Removal is the safest and most effective way of removing unwanted tattoo pigment. The treatment area is cooled and the handpiece is applied directly to the skin.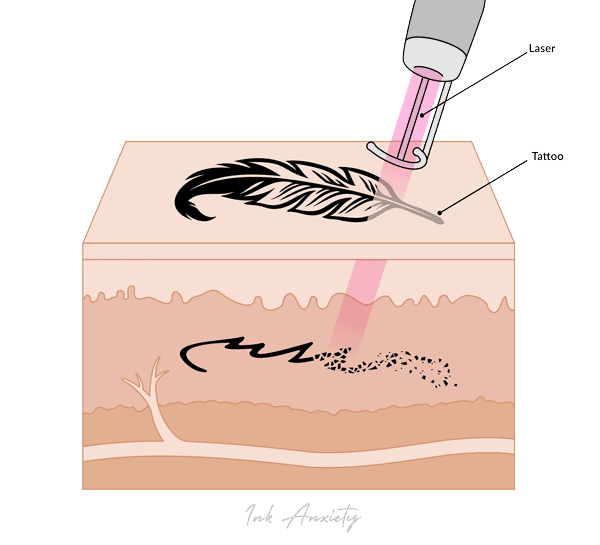 A concentrated beam of laser light penetrates through the epidermis to the dermis, targeting only the tattoo pigment, leaving the surrounding skin unharmed. The pigment is shattered into smaller fragments.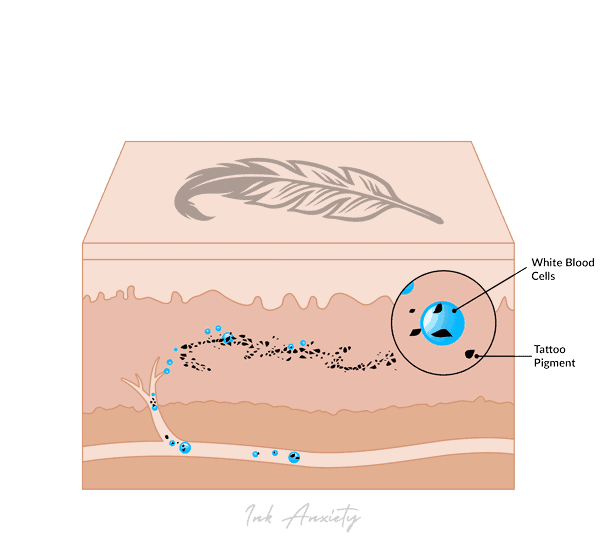 Over the coming weeks, your lymphatic system goes to work. White blood cells carry the broken down fragments out of the body via the lymphatic channel. The skin begins to heal.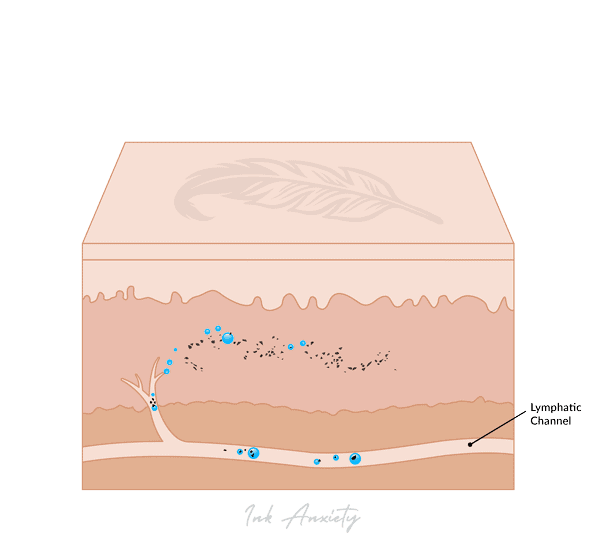 With each subsequent treatment, more tattoo pigment is broken down and then dispersed. Over time, following a series of treatments, your unwanted tattoo is removed without scarring.
WHAT NEXT?
We know that laser treatment can be overwhelming. We've been there, which is why we strive to make things as simple and worry-free as possible. The hardest part is taking that initial step.
"One thing I can promise is that once you take action, you will instantly feel better about your skin. Just knowing that you've taken the first step is an instant weight lifted." – Erin, Ink Anxiety.
If you'd like to learn more, please read our FAQs or schedule an obligation free consultation.