TATTOO REMOVAL CLINIC NEAR GREENSBOROUGH
So, you've got a rap tattoo you don't like? Well, you've come to the right place. There's lots to learn, but here's what you really need to know…
LOOKING FOR LASER TATTOO REMOVAL IN GREENSBOROUGH?
If you are stuck living with a tattoo that you no longer want, then you have come to the right place. Here at Ink Anxiety, we offer effective laser tattoo removal to Greensborough residents and beyond. Saying goodbye to unwanted tattoos has never been easier. Read More
Using top of the range equipment, we can dramatically reduce the appearance of some tattoos in as little as three sessions. When you choose Ink Anxiety, you are guaranteed reliable and effective treatment with each and every visit. Utilise our sessions to completely remove a tattoo or simply fade it to prepare for a cover up. Whatever your reasons for seeking treatment, we have you covered.
The Tattoo Removal Clinic Greensborough Residents are Talking About
A fantastic aspect of tattoos is that each and every one is unique. This same principle applies to tattoo removal. We understand that no two tatts are the same so we treat all of our customers individually. Upon enquiring, we book an initial consultation with you, and this is our opportunity to assess the tattoo to obtain the size, location and depth of the ink. Once we have this information, we create a personalised treatment plan, outlining the number of sessions that you will need for optimum results.
Rest Assured That You Are in Safe Hands
The team here at Ink Anxiety tattoo removal in Greensborough are highly qualified, knowledgeable and experienced so rest assured that you are in safe hands when you choose us. Working with care and dedication, your mind will be at ease throughout your time with us. What can often be an overwhelming and worrying experience is minimised as we help to reduce your stress by ensuring that you are fully informed throughout.
Your initial consultation is also utilised as a way for you to ask questions and air any concerns that you may have. We find that most of our customer's reservations are replaced with relief after their consultation and first removal session.
Providing You with Clear, Healthy Looking Skin
Your experience at Ink Anxiety is much more than simple tattoo removal. We use some of the best technology in the industry to guarantee results. Even the most stubborn blue and green inks are no match for our lasers.
Alongside this unquestionable laser equipment, we also use fractional resurfacing technology to minimise scarring and speed up the healing process. Imagine that: effective removal with minimal downtime and clearer results! Sounds fantastic if you ask us!
Choose Ink Anxiety for the Safest Tattoo Removal Clinic in Greensborough
Tattoo removal doesn't have to be a stress when you have Ink Anxiety by your side. Say goodbye to faded, unprofessional, irrelevant tattoos that no longer bring joy to your life. If you are dreaming of life without your unwanted tattoo, then get in touch with our friendly team today.
Book your initial consultation by visiting our tattoo removal clinic, calling us on 03 9190 8979 or emailing us at hello@inkanxiety.com.au. Fresh, clear skin is just around the corner. Read Less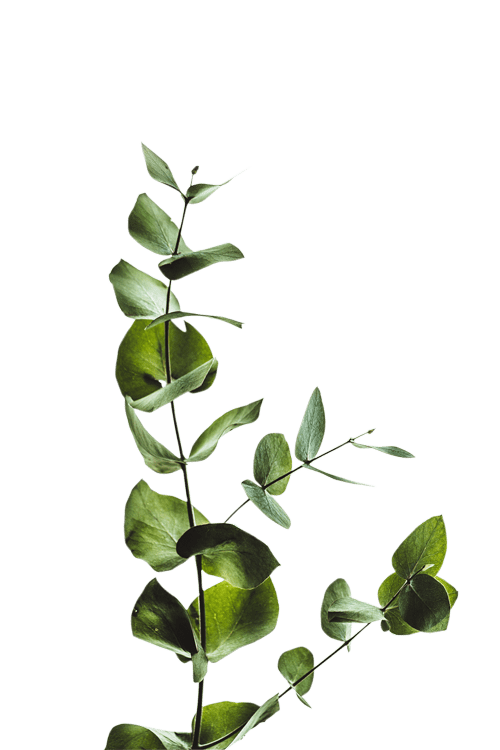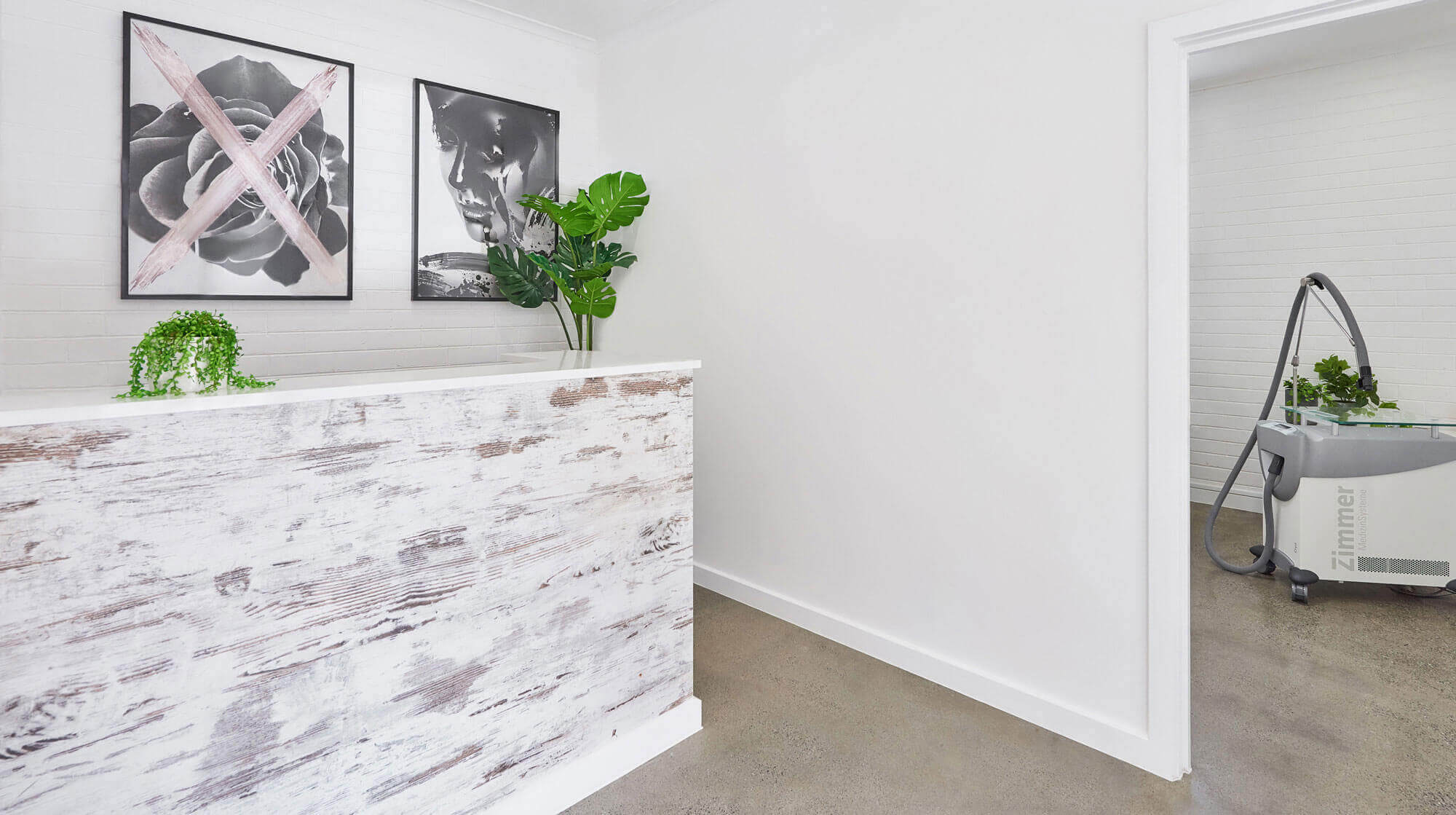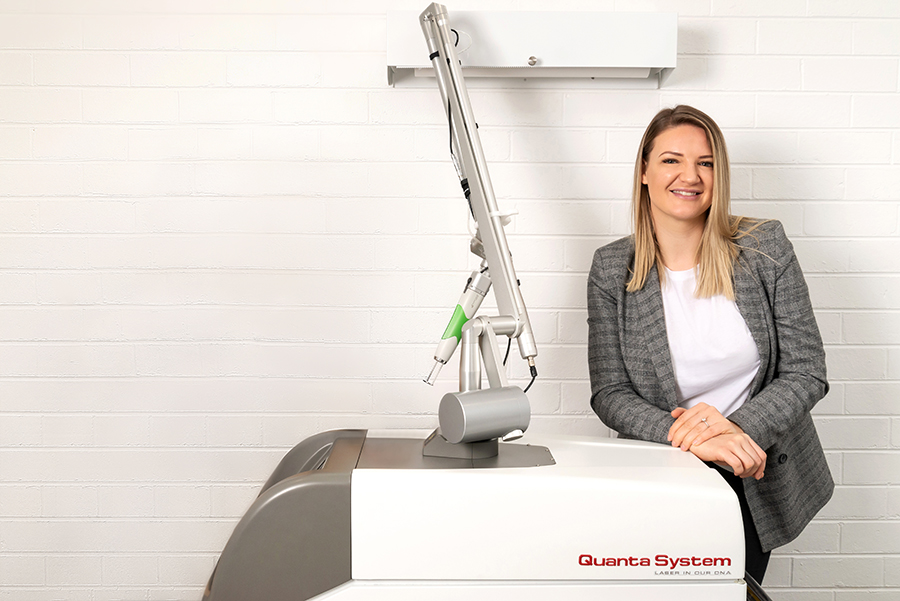 HOW DOES TATTOO REMOVAL WORK?
Laser tattoo removal works by shattering the tattoo pigment into smaller fragments which are then dispersed naturally via your immune system. All of our laser treatments are performed using the Q-Plus EVO by Quanta System.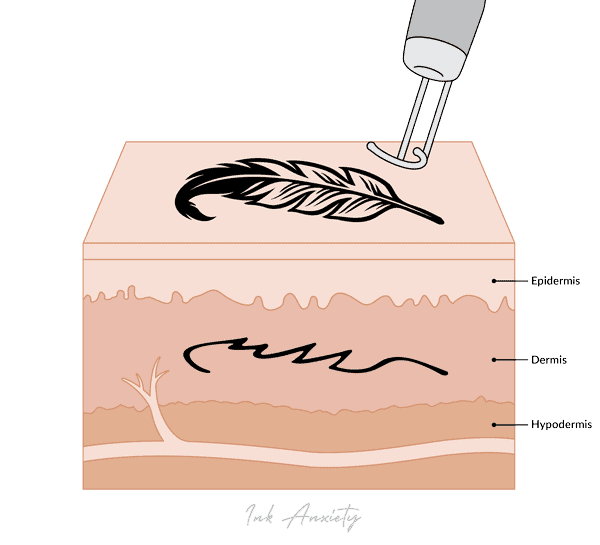 Laser Tattoo Removal is the safest and most effective way of removing unwanted tattoo pigment. The treatment area is cooled and the handpiece is applied directly to the skin.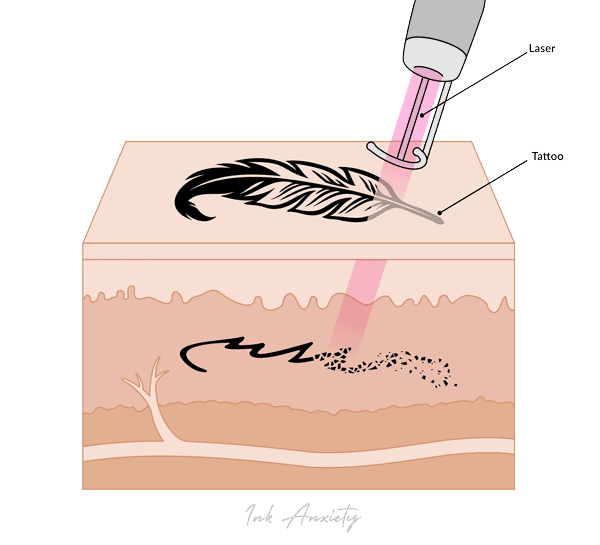 A concentrated beam of laser light penetrates through the epidermis to the dermis, targeting only the tattoo pigment, leaving the surrounding skin unharmed. The pigment is shattered into smaller fragments.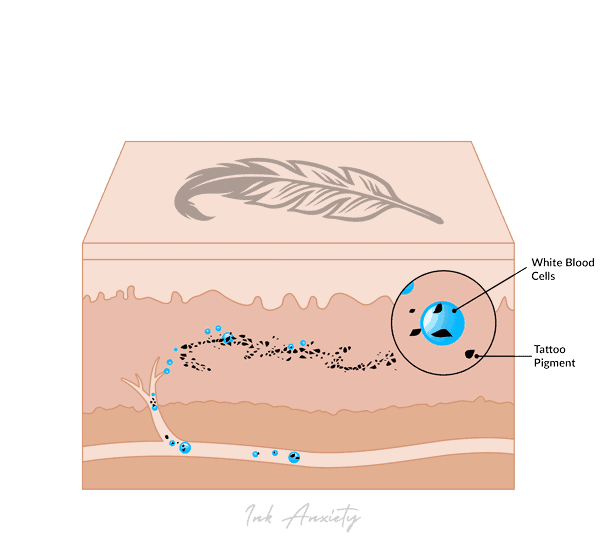 Over the coming weeks, your lymphatic system goes to work. White blood cells carry the broken down fragments out of the body via the lymphatic channel. The skin begins to heal.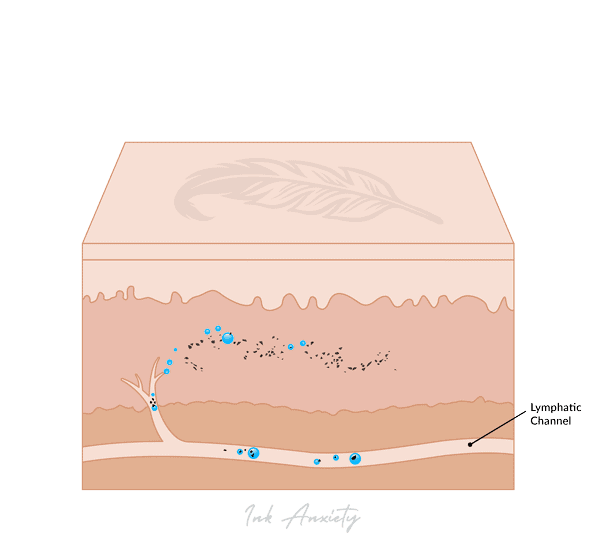 With each subsequent treatment, more tattoo pigment is broken down and then dispersed. Over time, following a series of treatments, your unwanted tattoo is removed without scarring.
WHAT NEXT?
We know that laser treatment can be overwhelming. We've been there, which is why we strive to make things as simple and worry-free as possible. The hardest part is taking that initial step.
"One thing I can promise is that once you take action, you will instantly feel better about your skin. Just knowing that you've taken the first step is an instant weight lifted." – Erin, Ink Anxiety.
If you'd like to learn more, please read our FAQs or schedule an obligation free consultation.