TATTOO REMOVAL CLINIC NEAR DONCASTER
So, you've got a rap tattoo you don't like? Well, you've come to the right place. There's lots to learn, but here's what you really need to know…
LOOKING FOR LASER TATTOO REMOVAL IN DONCASTER?
Do you have a tattoo that you want to remove? Perhaps you are looking for a fresh start, you want to get an ex's name removed or it has been a while since you got inked and your taste has simply changed. Whatever your reasons, Ink Anxiety is the best clinic for the job. Read More
Proud to be a much loved and much-trusted tattoo removal clinic, Doncaster residents visit us time and time again. Using the best equipment in the industry, our experts work with care and dedication to ensure that we achieve top results for you.
During your initial consultation and until the end of your treatment plan, we ensure that you are comfortable and at ease. We understand how overwhelming the process can seem, and do our utmost to make sure that you are happy and relaxed throughout your time with us.
Personalised Treatment Plans That Cater to Your Exact Needs
When it comes to tattoo removal, there is no 'one size fits all' approach. During your initial consultation, we take the time to assess your tattoo as well as answer any questions or reservations that you may have. We find that this initial consultation helps to put our customer's minds at ease because it is a chance to discuss the process openly and honestly.
Once we have an understanding of the size of the tattoo you would like to remove as well as the depth of the ink, we can create a personalised treatment plan. By detailing the process and advising how many sessions are needed, our customers are fully informed and better prepared for their sessions.
Your Skin Will Look Restored in No Time
The length of time that laser removal will take depends entirely on the tattoo. With some amateur and faded tattoos taking as little as 3 sessions to remove, your skin will look fresh and clear in no time.
Our lasers are the best in the industry so you can rest assured that you are receiving a top-quality, reliable service when you choose Ink Anxiety. Alongside this fantastic equipment, we use fractional resurfacing technology to minimise scarring and to speed up the recovery time. This is achieved by pumping collagen back into the skin to rejuvenate the area.
Speak to Our Experts Today!
If you are considering tattoo removal, the chances are you have already made up your mind so why not take the plunge today? Just think of how you will feel once that tattoo has been removed. No more stress, no more embarrassment, no more reminders of the past, just complete relief. Proud to be amongst the leading clinics that offer laser tattoo removal in Doncaster, there is no better choice for your treatment.
Speak to our friendly team today about your needs and book your consultation at our clinic. Call us on 03 9190 8979, email us at hello@inkanxiety.com.au or visit our Victoria-based clinic today. We look forward to hearing from you soon. Read Less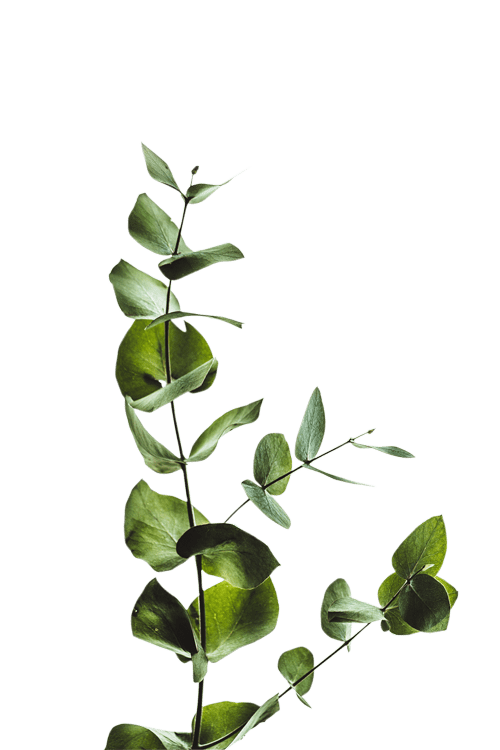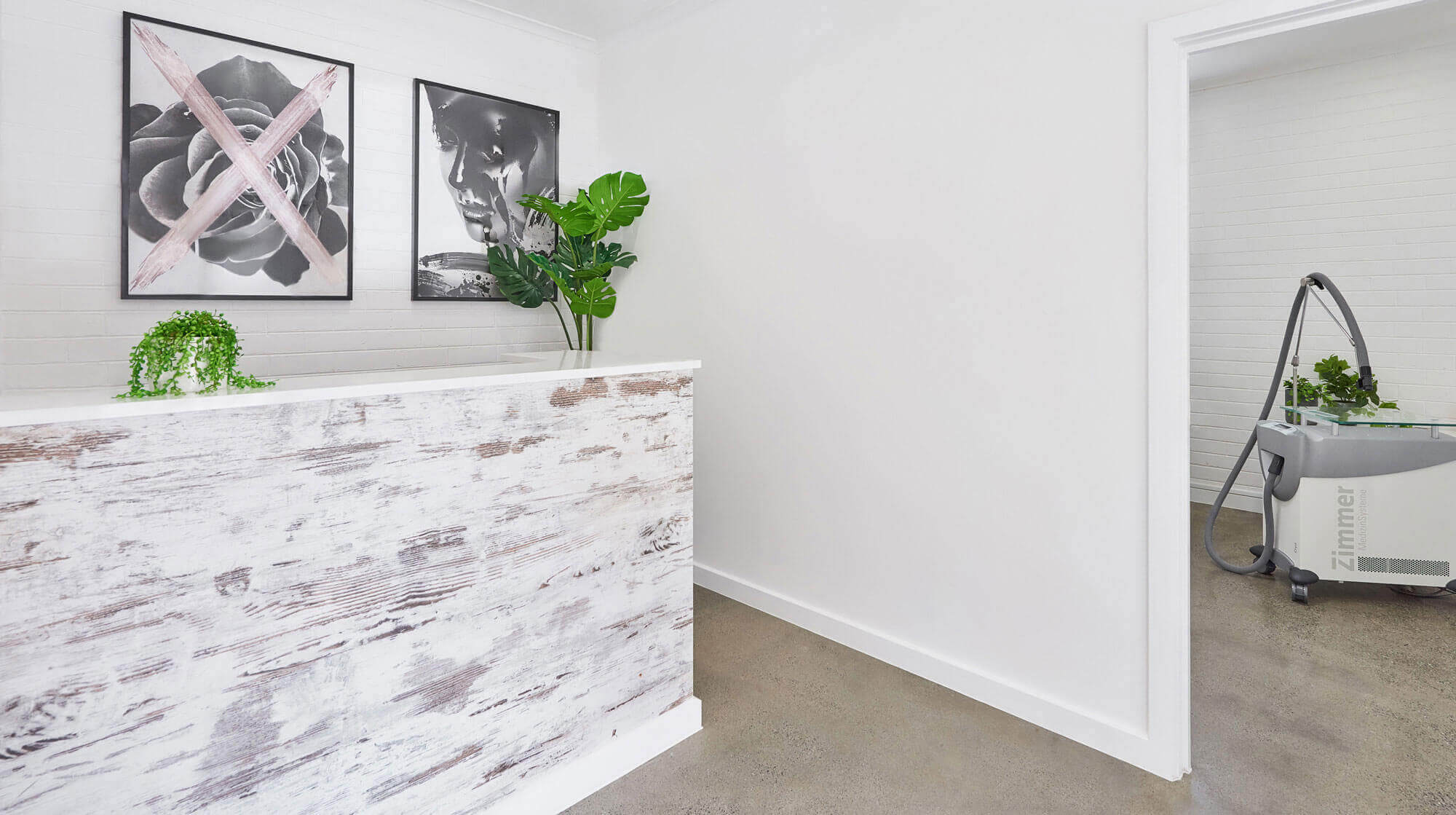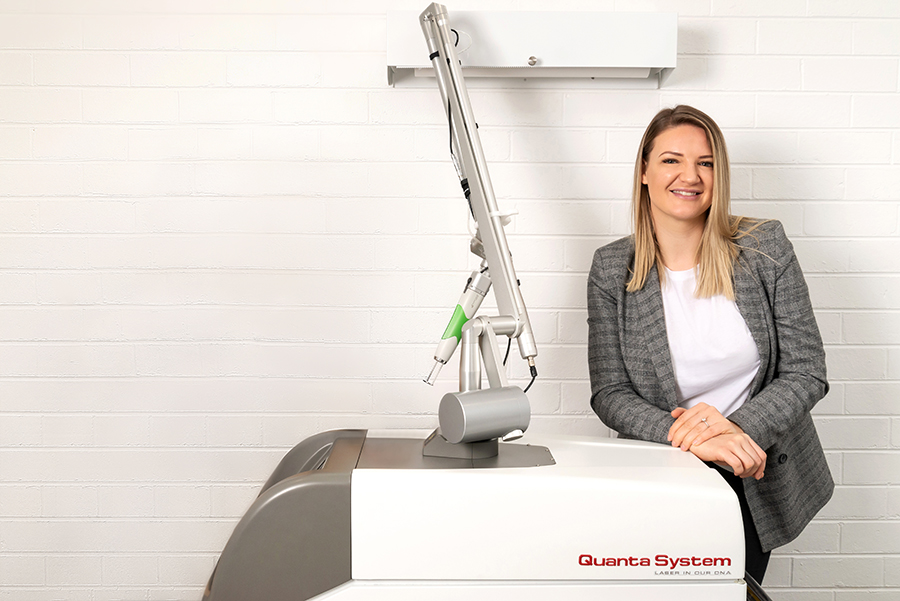 HOW DOES TATTOO REMOVAL WORK?
Laser tattoo removal works by shattering the tattoo pigment into smaller fragments which are then dispersed naturally via your immune system. All of our laser treatments are performed using the Q-Plus EVO by Quanta System.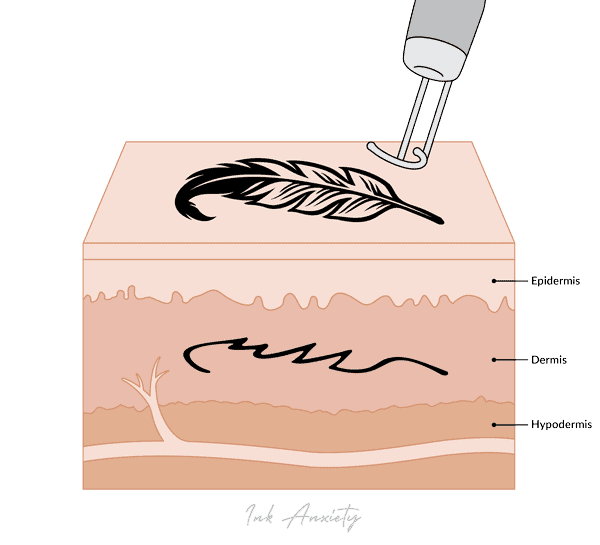 Laser Tattoo Removal is the safest and most effective way of removing unwanted tattoo pigment. The treatment area is cooled and the handpiece is applied directly to the skin.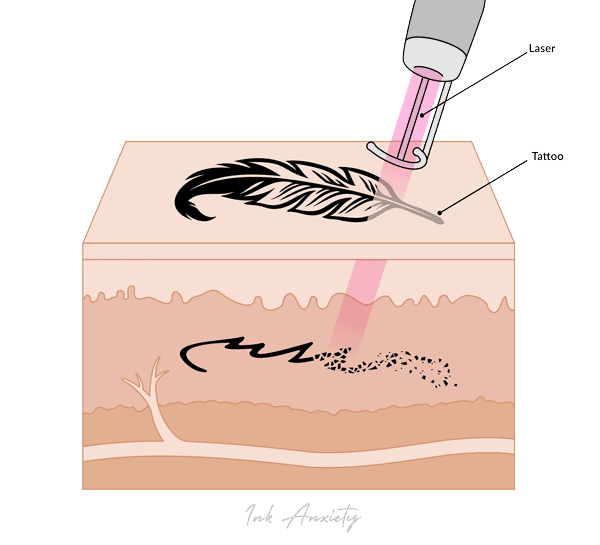 A concentrated beam of laser light penetrates through the epidermis to the dermis, targeting only the tattoo pigment, leaving the surrounding skin unharmed. The pigment is shattered into smaller fragments.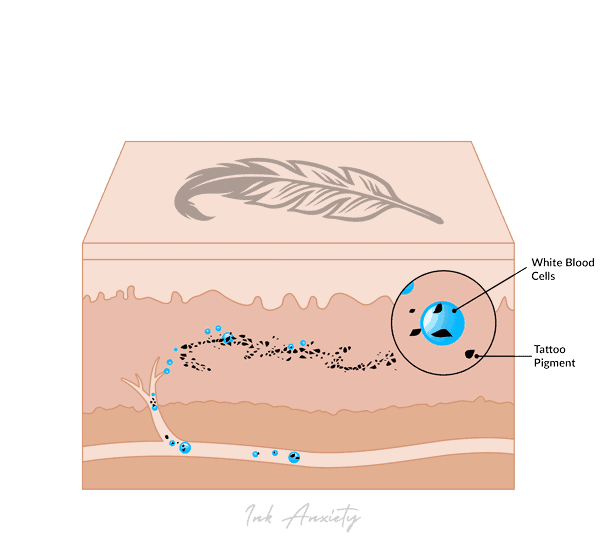 Over the coming weeks, your lymphatic system goes to work. White blood cells carry the broken down fragments out of the body via the lymphatic channel. The skin begins to heal.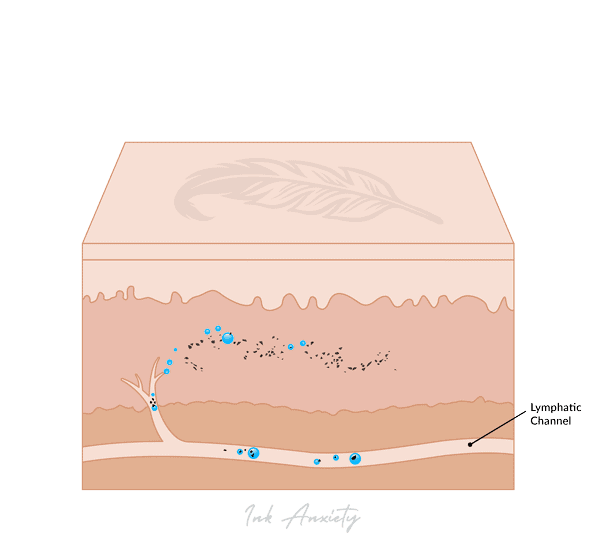 With each subsequent treatment, more tattoo pigment is broken down and then dispersed. Over time, following a series of treatments, your unwanted tattoo is removed without scarring.
WHAT NEXT?
We know that laser treatment can be overwhelming. We've been there, which is why we strive to make things as simple and worry-free as possible. The hardest part is taking that initial step.
"One thing I can promise is that once you take action, you will instantly feel better about your skin. Just knowing that you've taken the first step is an instant weight lifted." – Erin, Ink Anxiety.
If you'd like to learn more, please read our FAQs or schedule an obligation free consultation.