TATTOO REMOVAL CLINIC NEAR BOX HILL
So, you've got a tattoo you don't like? Well, you've come to the right place. There's lots to learn, but here's what you really need to know…
LOOKING FOR LASER TATTOO REMOVAL IN BOX HILL?
Deciding to have a tattoo removed isn't always an easy decision. Once you have made up your mind, you then need to find a quality tattoo removal clinic to complete the removal procedure. Let us tell you that you have come to the right place. Offering some of the best tattoo removal in Box Hill, residents choose Ink Anxiety time and time again for their treatment. Read More
With top of the range lasers and expert staff, we provide a service like no other. Acting with professionalism and care from day one, we ensure that our customers feel informed, comfortable and at ease throughout their time with us.
For Laser Tattoo Removal, Box Hill Residents Visit Ink Anxiety!
We believe we are the best in the industry but don't just take our word for it. Our reviews consistently give credit to the quality of both our equipment and our service – and for good reason. When you choose Ink Anxiety, you receive:
Top of the Range Equipment
Our equipment truly sets the benchmark for laser technology. We utilise only the best machinery in the industry in order to achieve better results for our customers. Even the most stubborn blue and green inks are no match for our lasers. Alongside these fantastic lasers, we also use fractional resurfacing technology to minimise scarring and speed up results. Sounds fantastic, doesn't it?
Expert Clinicians
Our staff are highly qualified, knowledgeable and experienced. Consistently working with professionalism and care, we focus on what is important; achieving the best results for you whilst making the process as stress-free as possible. From day one, we work hard to put your mind at ease. We understand that it can be an overwhelming process and have the expertise to answer any questions or concerns that you may have throughout.
Personalised Service
When it comes to tattoo removal, there is no 'one size fits all' approach. We treat each customer individually and focus on their unique needs. In your initial consultation, we take the time to assess the tattoo that you would like removed as well as listening to your goals, whether that be the fading of your tattoo for a cover-up or a complete removal. Once we have an understanding of this, we create personalised treatment plans outlining the number of sessions that you will need to achieve optimum results.
The Most Effective Way to Remove Unwanted Tattoos
If you are looking to remove your unwanted tattoo, then laser treatment is definitely the best option for you. A non-invasive treatment that removes ink without damaging the surrounding skin, you'll only wish you had enquired sooner. Think of the relief once your tattoo has been removed. Say goodbye to amateur work, goodbye to embarrassment and goodbye to reminders of the past.
Get in touch to learn why we are a much loved and much-trusted tattoo removal clinic in Box Hill. Pop in our store, give us a call or drop us an email for more information on removing your unwanted tattoo. We look forward to hearing from you soon. Read Less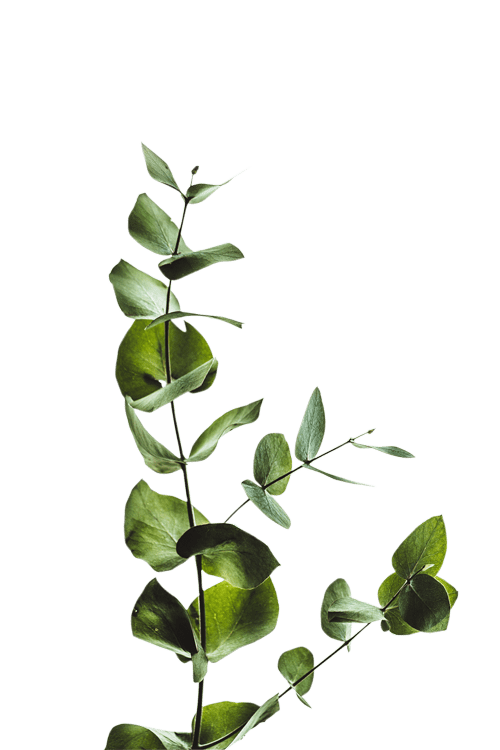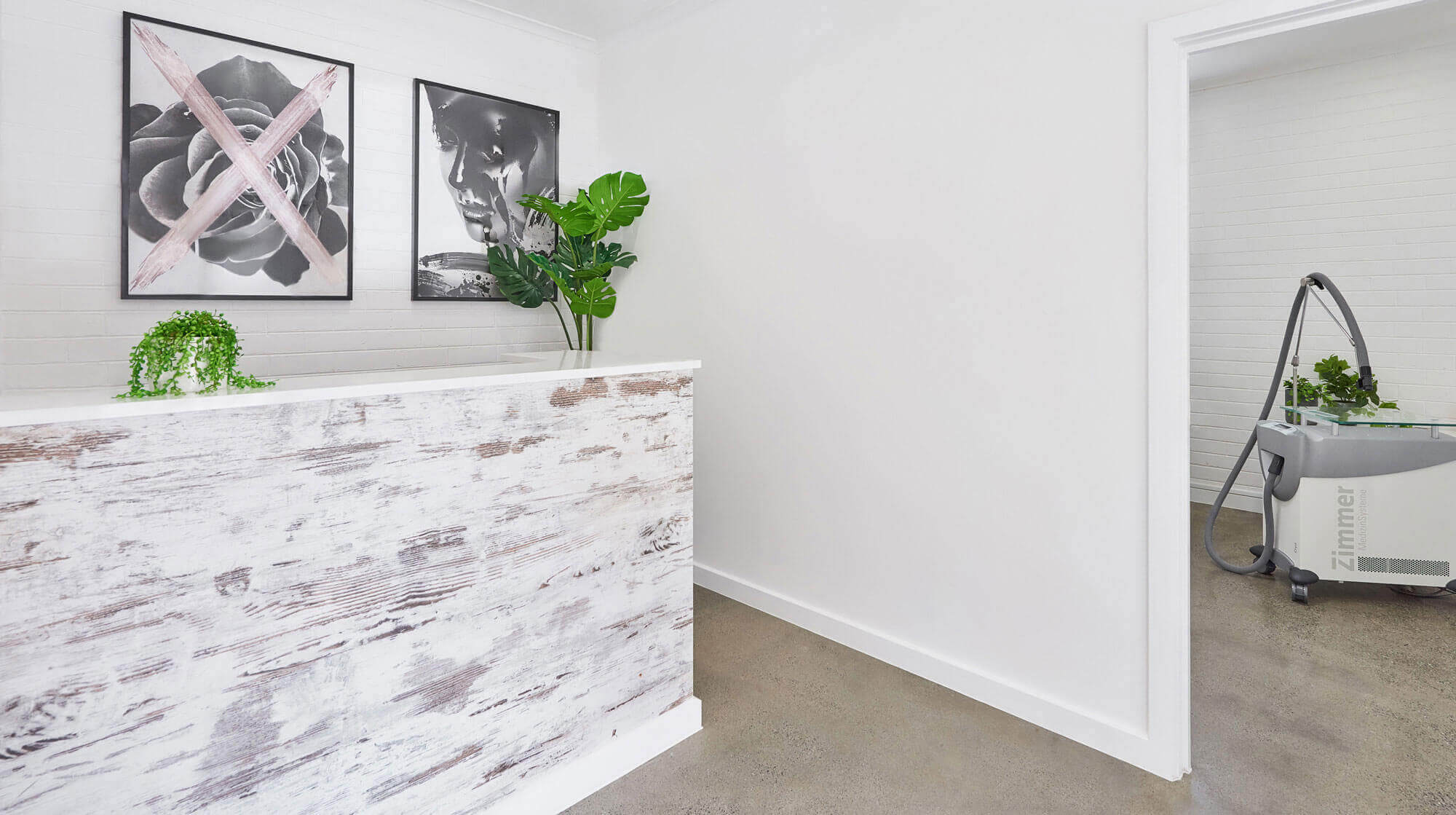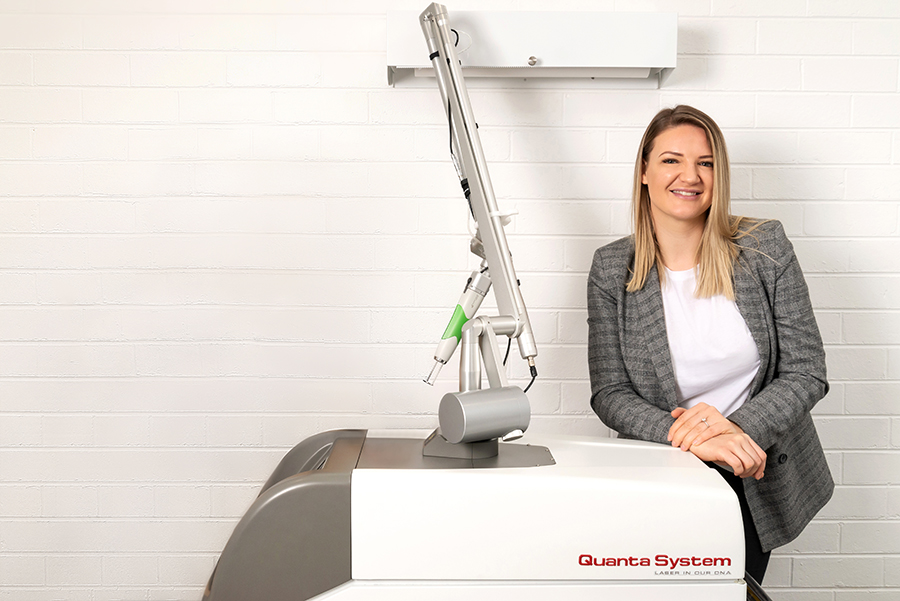 HOW DOES TATTOO REMOVAL WORK?
Laser tattoo removal works by shattering the tattoo pigment into smaller fragments which are then dispersed naturally via your immune system. All of our laser treatments are performed using the Q-Plus EVO by Quanta System.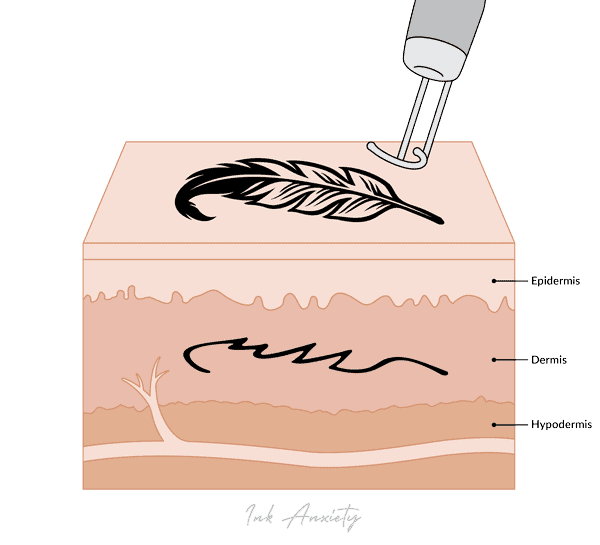 Laser Tattoo Removal is the safest and most effective way of removing unwanted tattoo pigment. The treatment area is cooled and the handpiece is applied directly to the skin.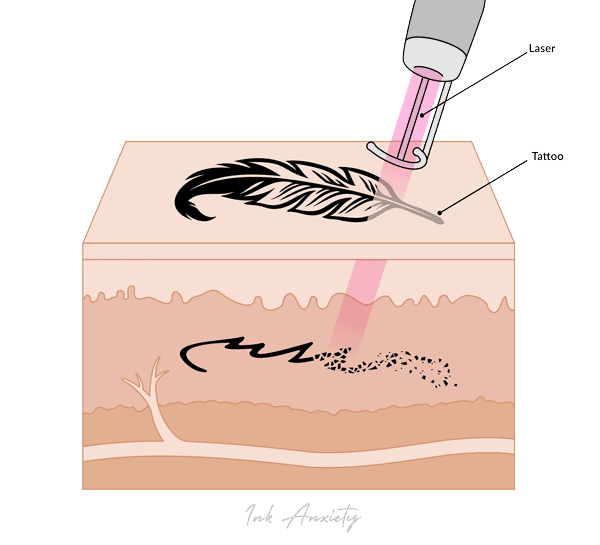 A concentrated beam of laser light penetrates through the epidermis to the dermis, targeting only the tattoo pigment, leaving the surrounding skin unharmed. The pigment is shattered into smaller fragments.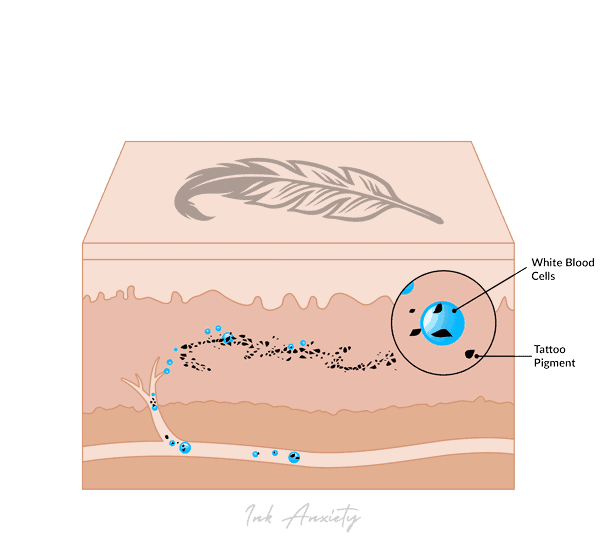 Over the coming weeks, your lymphatic system goes to work. White blood cells carry the broken down fragments out of the body via the lymphatic channel. The skin begins to heal.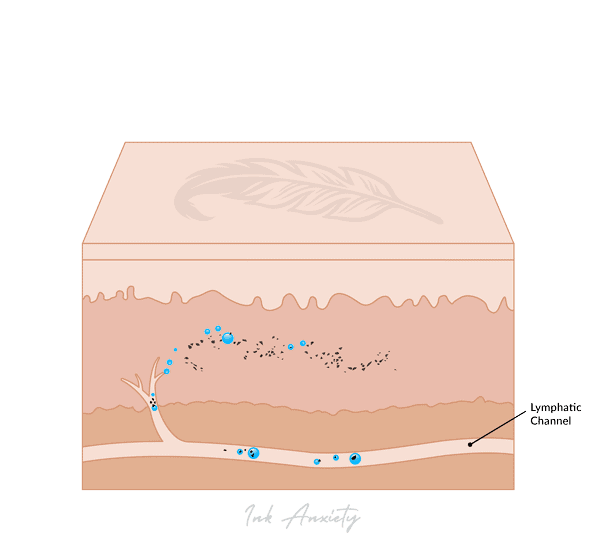 With each subsequent treatment, more tattoo pigment is broken down and then dispersed. Over time, following a series of treatments, your unwanted tattoo is removed without scarring.
WHAT NEXT?
We know that laser treatment can be overwhelming. We've been there, which is why we strive to make things as simple and worry-free as possible. The hardest part is taking that initial step.
"One thing I can promise is that once you take action, you will instantly feel better about your skin. Just knowing that you've taken the first step is an instant weight lifted." – Erin, Ink Anxiety.
If you'd like to learn more, please read our FAQs or schedule an obligation free consultation.